Welcome to modulCAD
modulCAD is a set of applications for AutoCAD and Autodesk Architectural Desktop


modulCAD is the professional solution for facility management, area evaluation, schedules of components, block management and dimensioning. The last modules of modulCAD are following programs:


The areamanager and the datamanager modules connected to the database (Oracle, MySQL, Microsoft SQL, Microsoft Access... etc.) offer a professional solution for the area management.

The datamanager is a general tool for data management in drawings, without use of specialized expensive software. The module will assure a trouble-free communication among all your drawings and various databases (Internal database, Oracle, MySQL, Microsoft SQL, Microsoft Access... etc). You can edit data in a database or in your AutoCAD drawing according to your needs...
Straightaway you create professional Facility Management meeting all your particular requirements.

The dimenso is a tool for comfortable dimensioning also for sections and elevations.
modulCAD is looking for international partners and local dealers
modulCAD used to be rather a developer than the seller of our products for the last 18 years. We have got already a good customer basis on the German speaking market ( Germany , Austria and Switzerland ). Not only because of the quality of our products but especially because of our regional dealers.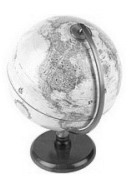 Our success on the German speaking market encouraged us to change our business policy this year. We have decided to develop a marketing strategy for the World Wide Market from the beginning of 2011.